Trained & Certified in Mercury Repair
Serving Vancouver WA | Hazel Dell | Five Corners | Orchards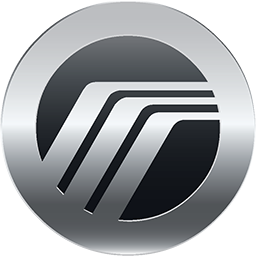 From basic servicing to extensive repairs, Brown's Quality Automotive Service offers the best in Mercury repair services in the Vancouver, Washington area. We've been serving the Vancouver area since 1999, and we've worked tirelessly over nearly two decades to earn a reputation for honest, old-fashioned service. We never charge for unnecessary parts or services, and we stand by our repairs. In fact, we're so confident in our work that we're proud to offer a 100 percent service guarantee at no additional charge. Whether you need basic maintenance or advanced Mercury repair, you're in good hands with Brown's Quality Automotive Service!
Ready to Schedule an Appointment?
Leave us your information, and we'll call back within 60 minutes or less.

Mercury Service
Whether it's an unexpected mechanical failure, damage from an accident or some other issue, everyone will need car repairs eventually. Some shops and dealerships like to take advantage of this fact by charging outrageous prices for their repairs, but at Brown's Quality Automotive Service we believe in looking out for our customers. Our ASE-certified Mercury repair technicians work quickly and efficiently, using the latest tools and technology to get your vehicle back to you as soon as possible and save your hard-earned money. We work hard to deliver outstanding service, keeping you informed every step along the way and guaranteeing all of our work in writing. If you're looking for Mercury auto repair service in the Vancouver area, you can put your trust in Brown's Quality Automotive Service. Our comprehensive Mercury auto services include:
Brake Repair Services
Tune Ups – 30K, 60K, 90K
Air Conditioning Repair
Battery Services
Belts and Hoses
Charging Systems
Car Computer Systems
Cooling System Repair
Emission Repair
Fuel Systems
Engine Repair and Rebuilding
Timing Belts, Serpentine and V-Belts
Radiator Repair and Replacement
Valves and Head Gaskets
Power Steering
4X4 Lift Kit Services
Tow Packages
Heavy Duty Upgrades
Transfer Cases
Pre-Purchase Inspection Services
Transmission Repair
Drive Train Repair
CV Joints & CV Boot Repair
Oil and Lube Services
Suspension – Shocks and Struts
Automotive Electrical Repair
Mufflers, Exhaust, and Catalytic Converters
Performance Upgrades
Clutch Service and Installation
Scheduled Maintenance
There are thousands of moving parts in a vehicle, and virtually every one of them accumulates wear and tear over time. That's why routine maintenance is so important, but many vehicles aren't serviced according to their manufacturer's schedule. In fact, surveys have found that up to 84 percent of vehicles on the road are in need of some form of maintenance, whether its fluid or filter changes, new brakes or various other issues. At Brown's Quality Automotive Service, we understand the important role of routine maintenance in the health of your car. Our trained technicians have years of experience in conducting regular maintenance and servicing, and we can even provide Mercury repair and maintenance schedules straight from the manufacturer.
12-Month / 12,000-Mile Warranty on Mercury Repair
Brown's Automotive Service is so confident in our Mercury Repair services that we offer a 12-month, 12,000-mile warranty on all major repairs.  With Brown's Quality Automotive Service, you can rest assured that your Mercury will be repaired correctly the first time – We Guarantee It!
Mercury Repair in Vancouver WA
Serving Customers in the Greater Vancouver WA Area
Vancouver | Camas | Washougal | Battle Ground | Brush Prairie | Hazel Dell | Salmon Creek | Orchards | Fishers Landing | Cascade Park | Ridgefield | La Center